The Gaze Tectonics of Sweet LiDAR
✩ LiDAR ✩ comes of age today by casting out its velvety feeler-mesh upon the surfaces of nu skin in the corporeal form of a guest to the post-Soviet apartment block, engaged in an act of journeying from within a magic circle of miniature flames. As the guest navigates their chosen axis mundi to commune with the Spirit of the Threshold, your humble, unintegrated, 3D scanning protagonist breaches Lacan's imaginary realm via the mirror and into the psyche-splitting arena of the symbolic - perhaps even the real.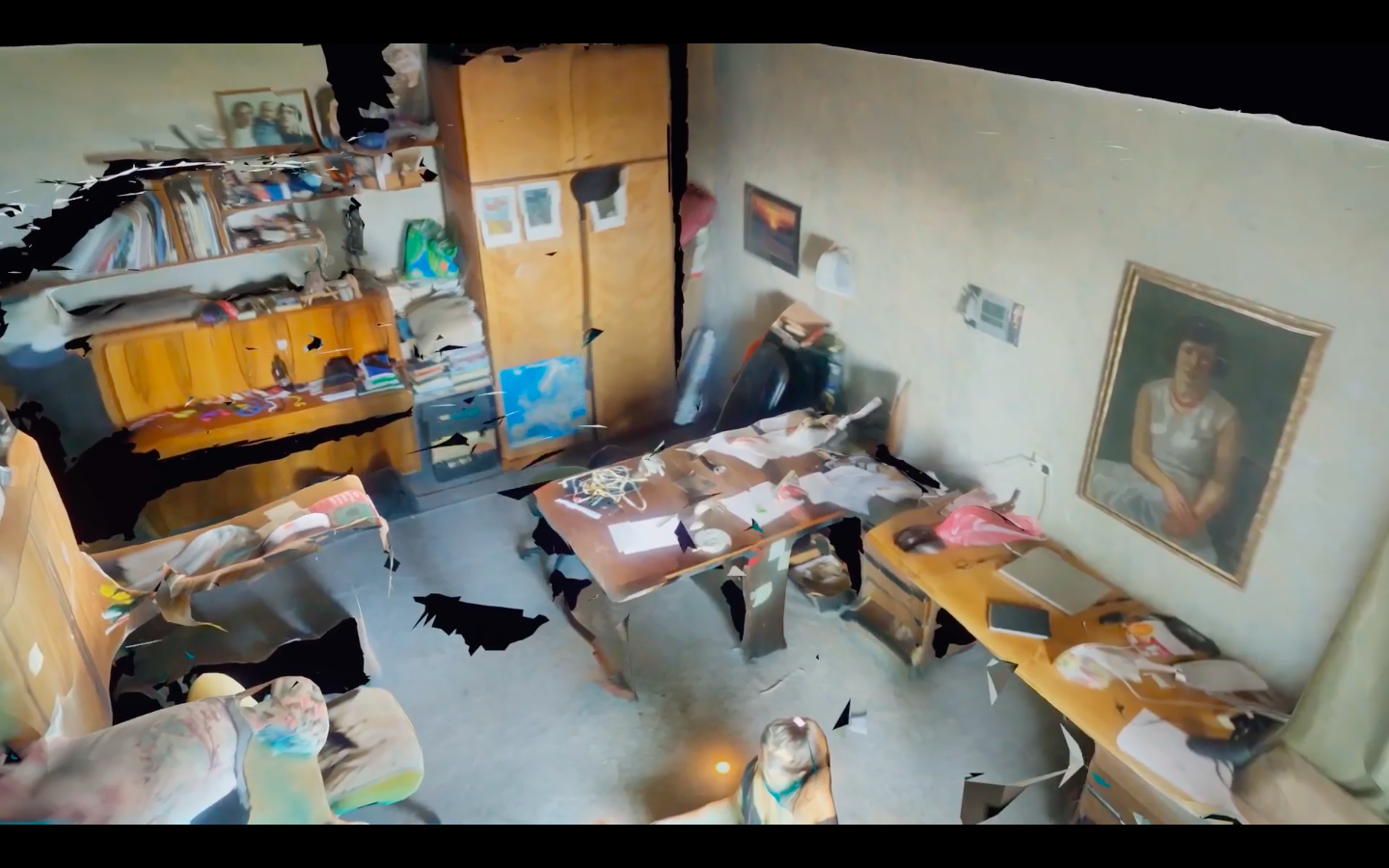 The Gaze Tectonics of Sweet LiDAR (2021) | 03:48 minutes, video piece made with Linas Gabrielaitis for Bless'ed Curse:


Shown as a video installation at _~M(-U-)LTI-HO(°ME°)- M(°U°)TUAL-HEAL-(IN)~_, Studio ALTA, Prague (2022).